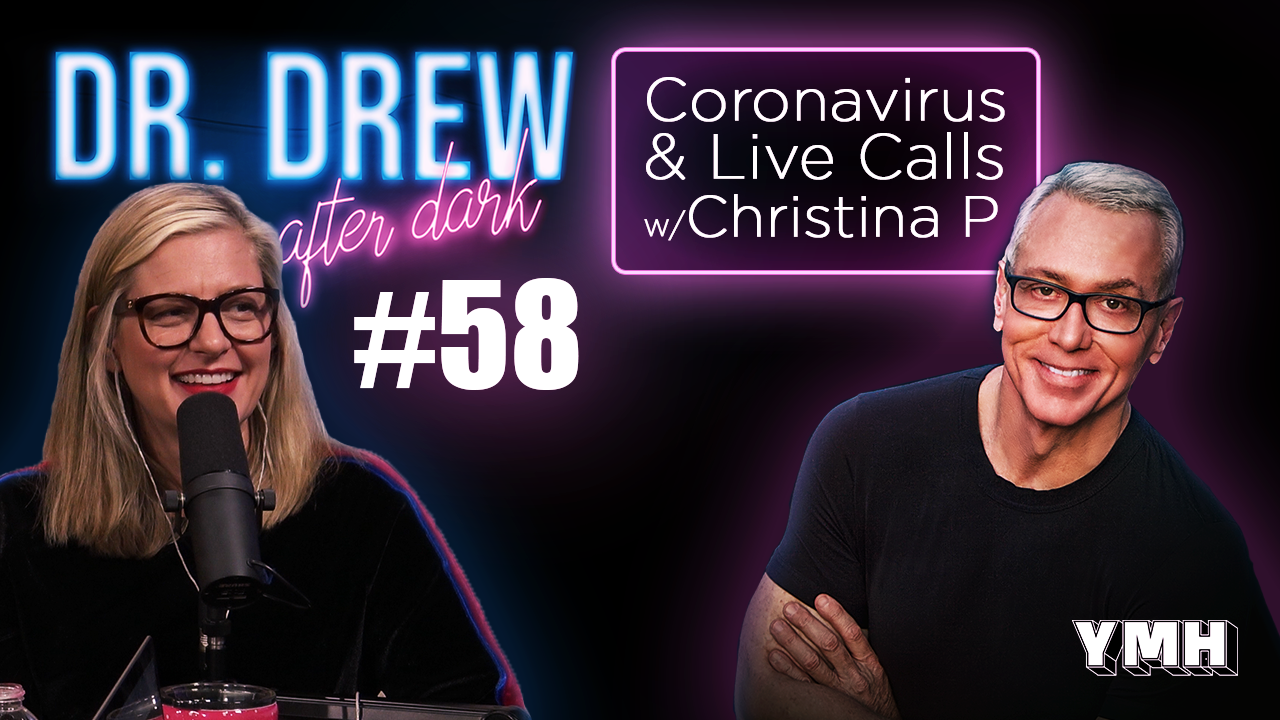 Dr. Drew After Dark | Coronavirus & Live Calls w/ Christina P | Ep. 58
Dr. Drew sits down with Christina P. in this episode of Dr. Drew After Dark to discuss Coronavirus and take listener calls. Dr. Drew debunks some of the Corona hysteria and urges everyone to follow the direction of the CDC. Dr. Drew compares this to the H1N1 Virus and the AIDS epidemic. The two of them also discuss the impact that Coronavirus will have on the homeless population. We also talk to listeners live for the first time! LET THE CONVERSATION BEGIN! Listener question topics include COVID-19, peeing while you brown, SSRIs and smelly body parts. Drew then watches some of Christina's TikTok curations.
SPONSORS:
– Go to http://embarkvet.com now and use promo code DREW to save 15% off your Dog DNA Test Kit.