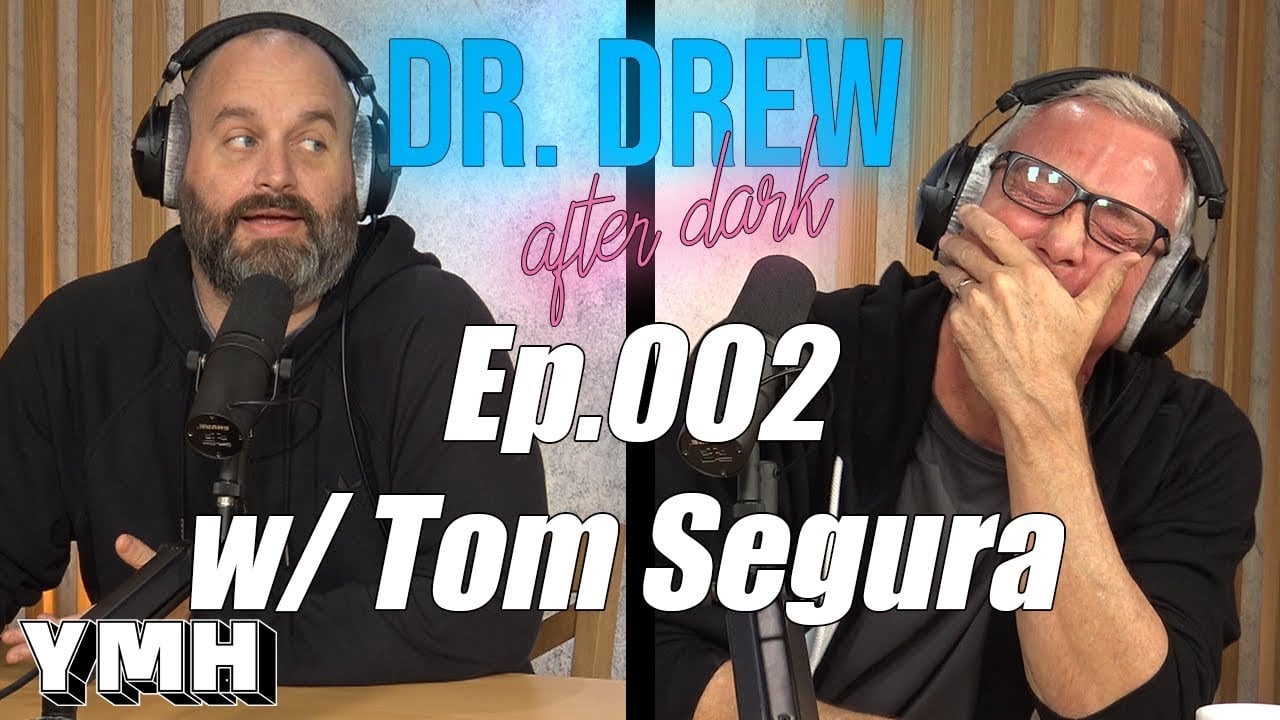 Tom Segura – Ep 002 – #DrDAD
Dr. Drew After Dark Episode #2 is here! This week Dr. Drew's guest is none other than Tom Segura, and all sorts of important questions about brown substances get answered. Then, Dr. Drew takes on comedian Josh Potter's "below the belt" issues. Tom asks Dr. Drew about a couple of the other members of "The Cool Guy Club," and finally, Dr. Drew's deep dive into Tom's psyche gives us some insight into why Tom likes to horrify his own mother. 
#drDAD is also available on Your Mom's House YouTube in video form, and all links can be found at drdrew.com. Tell a friend!