Ask Dr. Drew – Ep 01 – Loveline's Mike Catherwood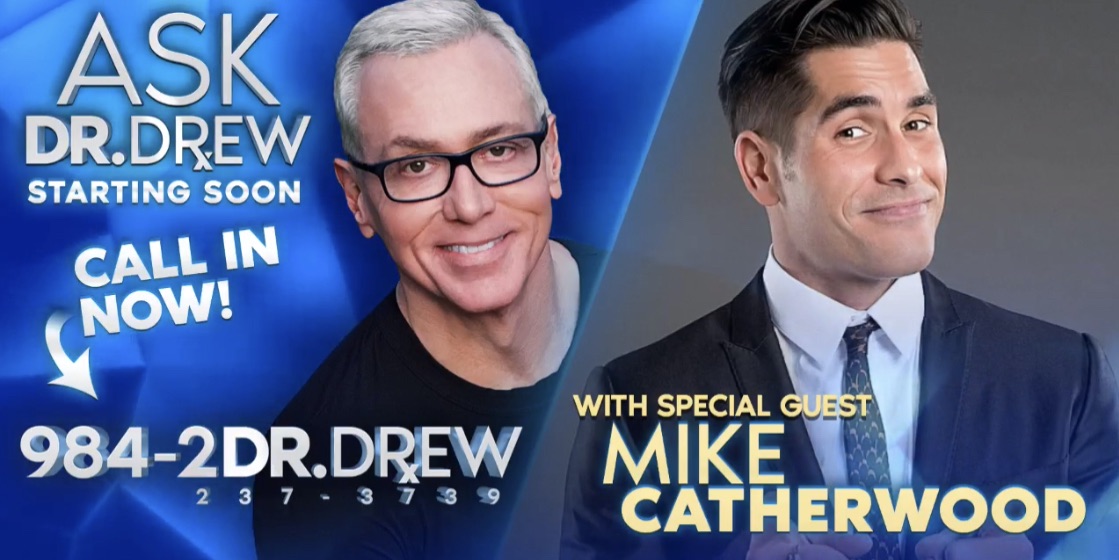 Dr. Drew answers questions from callers on this new LIVE show, streamed worldwide at DrDrew.tv! This week, longtime Loveline cohost Psycho Mike Catherwood reunites with Dr. Drew to help callers find answers on PTSD, safe sex, addiction, childhood trauma, and more. Plus: a few rounds of Stinky Pinky and an appearance from Instagram star Rudy Cisneros the @culobreaker!
Produced by Kaleb Nation (@kalebnation) and Susan Pinsky (@firstladyoflove); Call Screening by Lindsey Kay Floyd (@Lindseykayfloyd). #askdrdrew
Sponsored by Social CBD. https://thesocialcbd.com/ Use Code DRDREW20  at checkout.