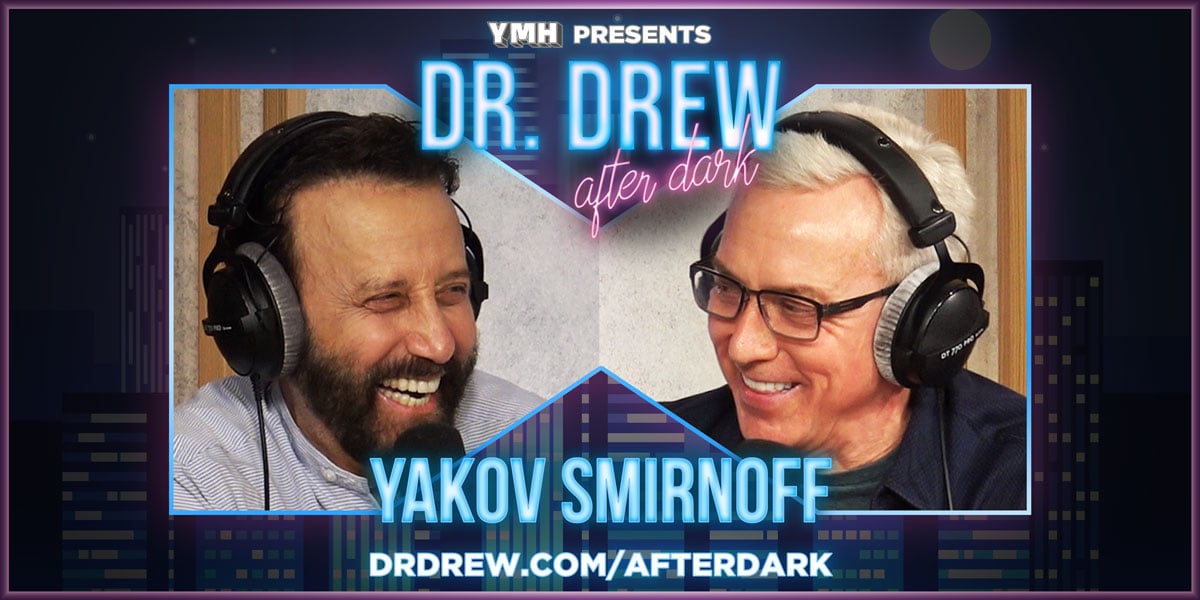 Yakov Smirnoff – Ep. 27
Yakov Smirnoff is a comedy LEGEND.  As a comedian who is from Soviet Russian, Yakov arrived to the United States and began performing with his hilarious comparisons of America to the USSR. Yakov now has a theatre in Branson, Missouri and has gotten his PhD in Psychology from Pepperdine University.  He tells Dr. Drew about how some of our P.C culture sounds awfully familiar, what it was like growing up in Odessa and then Meeting Ronald Reagan and the nuclear football.  Plus, some Chernobyl talk, and of course your emails and voice messages!
SPONSORS:
Head over to https://vincerowatches.com/drdrewsaleto take advantage of the biggest sale of the year!