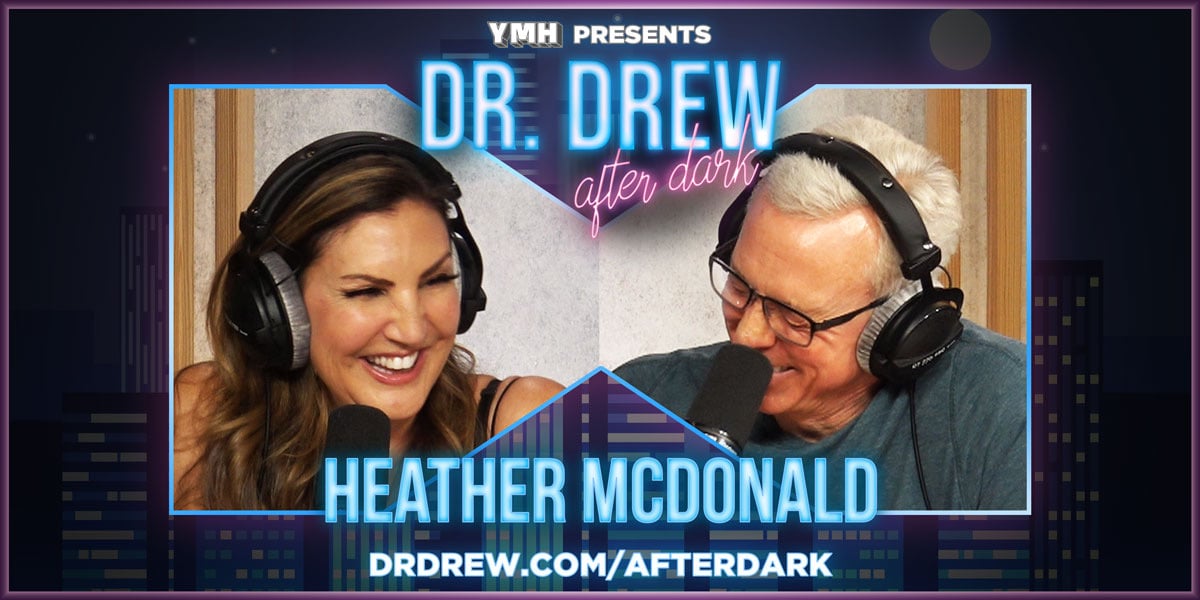 Dr. Drew After Dark w/ Heather McDonald – Ep. 25
Heather McDonald is a hilarious comedian who you might have seen during one of her countless appearances on Chelsea Lately, at one of her comedy shows and may have heard her on her popular "Juicy Scoop" podcast. Heather tells Dr. Drew about growing up with odd siblings, her comedy origins and helps Dr. Drew look at Christina's TikTok feed. Plus you emails and voice messages, including questions about rough sex, ears and choking your lover.
Sponsors:
-Go to http://proactiv.com/DREW to claim your special Back to School offer!
-Hurry to http://Upstart.com/DRDREW to find out HOW LOW your Upstart rate is.