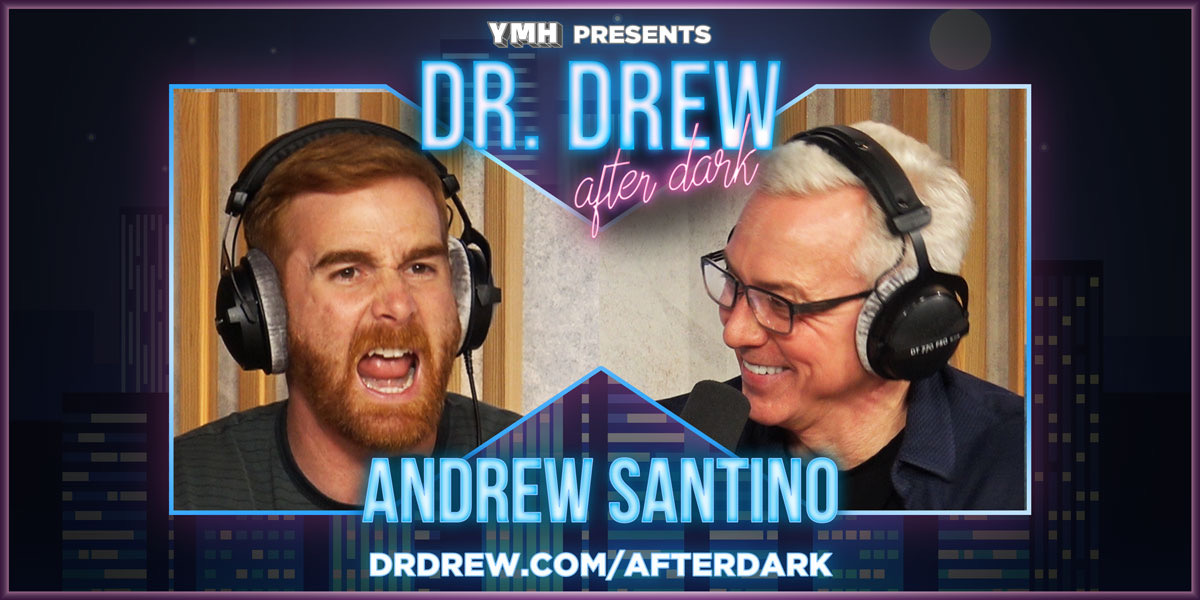 Dr. Drew After Dark w/ Andrew Santino – Ep. 26
Andrew Santino is a stand-up comedian, actor and podcaster. Dr. Drew is a big fan of Andrew's television work as one of the stars of Showtime's "I'm Dying Up Here." Andrew discusses his reasons for getting into stand-up, how it is different from navigating the acting world and his family life. Andrew and Dr. Drew check out some of the "Cool Guys" from Your Mom's House and, as always,  answer your voice messages and emails.
SPONSORS:
– For 25% off your first Care/of order, go to TakeCareOf.com and enter DRDREW
– Remember, that's Bombas.com/drew for 20% off.