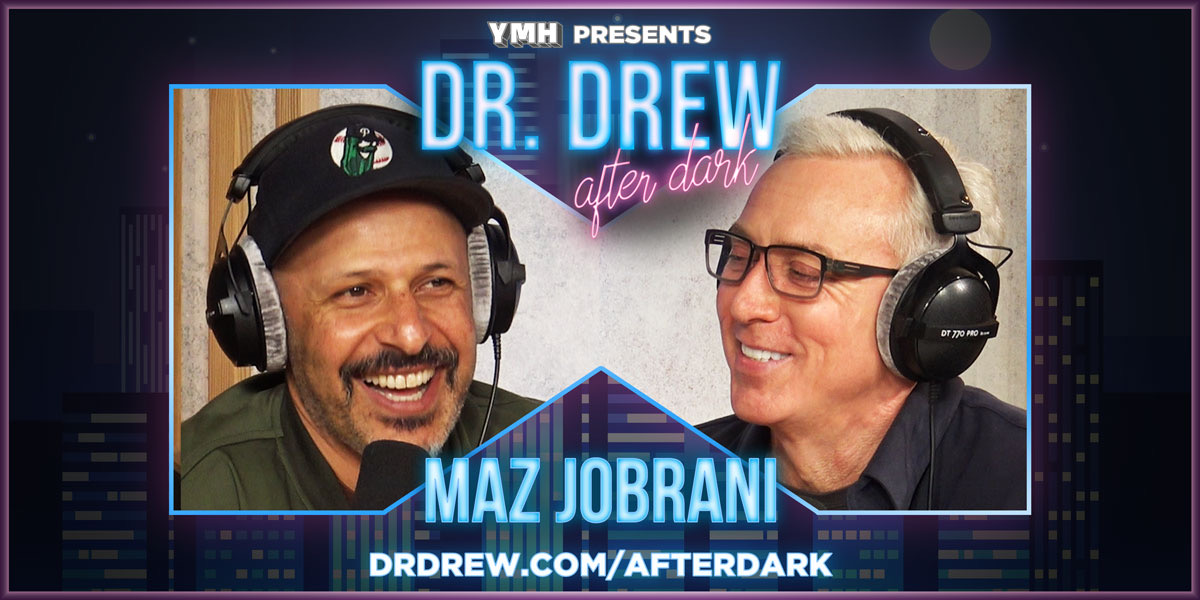 Dr. Drew After Dark w/ Maz Jobrani | Ep. 29
Maz Jabroni is an Iranian comedian who immigrated to the United States as a child.  He and his family had to assimilate to life in America, which needless to say, had a huge impact on his childhood.  Maz helps Dr. Drew analyze TLC's show, sMothered, and then they answer your emails and voice messages, which include questions on borderlines, dumpsters and yellow problems.
SPONSORS:
– Hurry to Upstart.com/DRDREW to find out HOW LOW your Upstart rate is.
– Go to Madeincookware.com/DREW and use promo code DREW for 15% off your first purchase, excluding kits.
– Download Best Fiends for FREE from the Apple App Store or the Google Play Store.