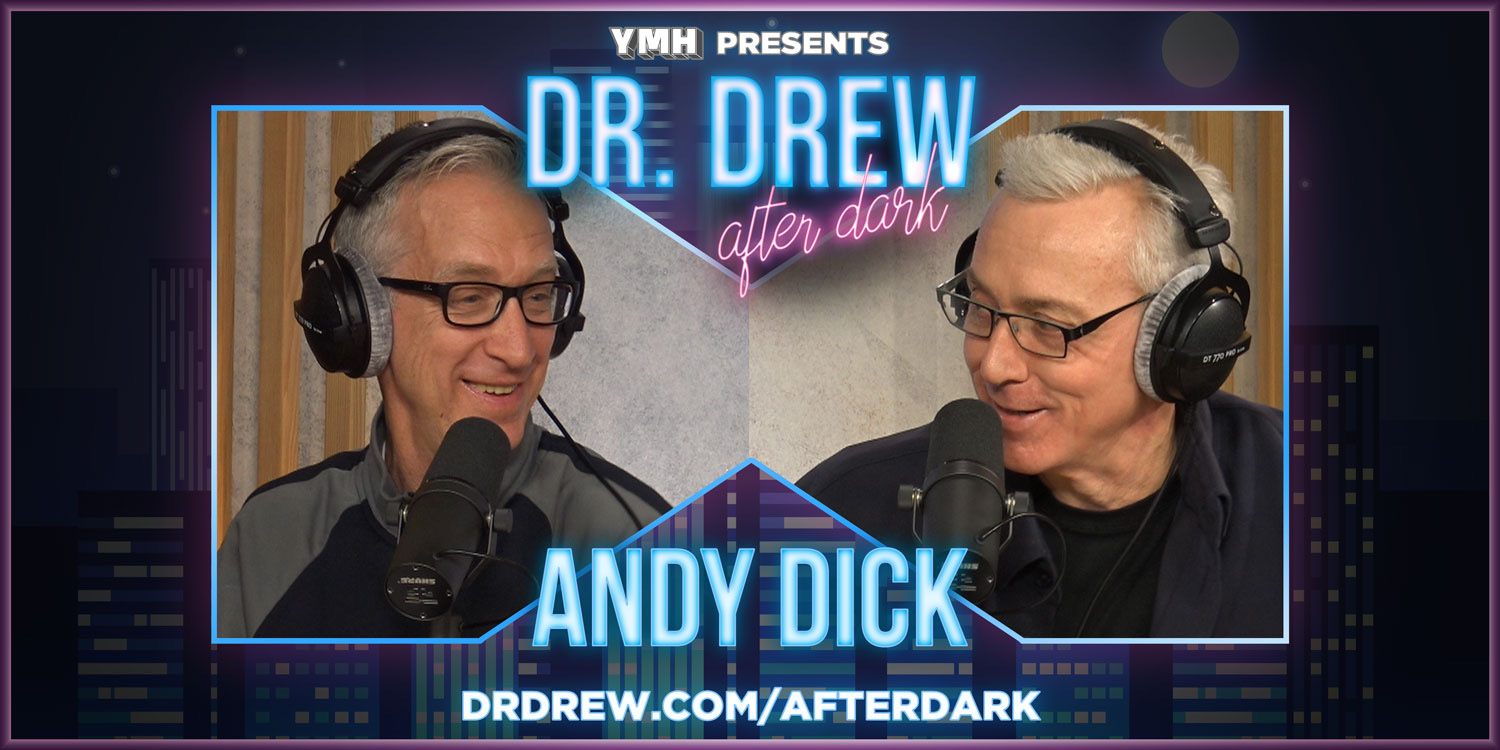 Andy Dick #DrDAD Ep. 08
Today brings Dr. Drew's biggest challenge yet. Can he wrangle the chaos that is the HILARIOUS Andy Dick?? Is Andy a "Daddy" or a "Babi?" We find out as the topic of Sugar Daddies creeps into conversation via a YMH clip. Andy also tells Dr. Drew about being OG Fluid. Does EVERYONE get road rage? Emails bring us questions of "Mass Movements," proper "Raw Dawg SZN" and more! Plus, Andy tells BEN STILLER SHOW and NEWS RADIO stories while discussing the reasons he became a performer.
For 50% off your first month of personalized Care/of vitamins go to takecareof.com with promo code: drdrew50
Go to daily-harvest.com  and enter promo code DRDREW to get three items FREE off your first box!
Get an extra 25% off when you keep all items in your box at stitchfix.com/drdrew.