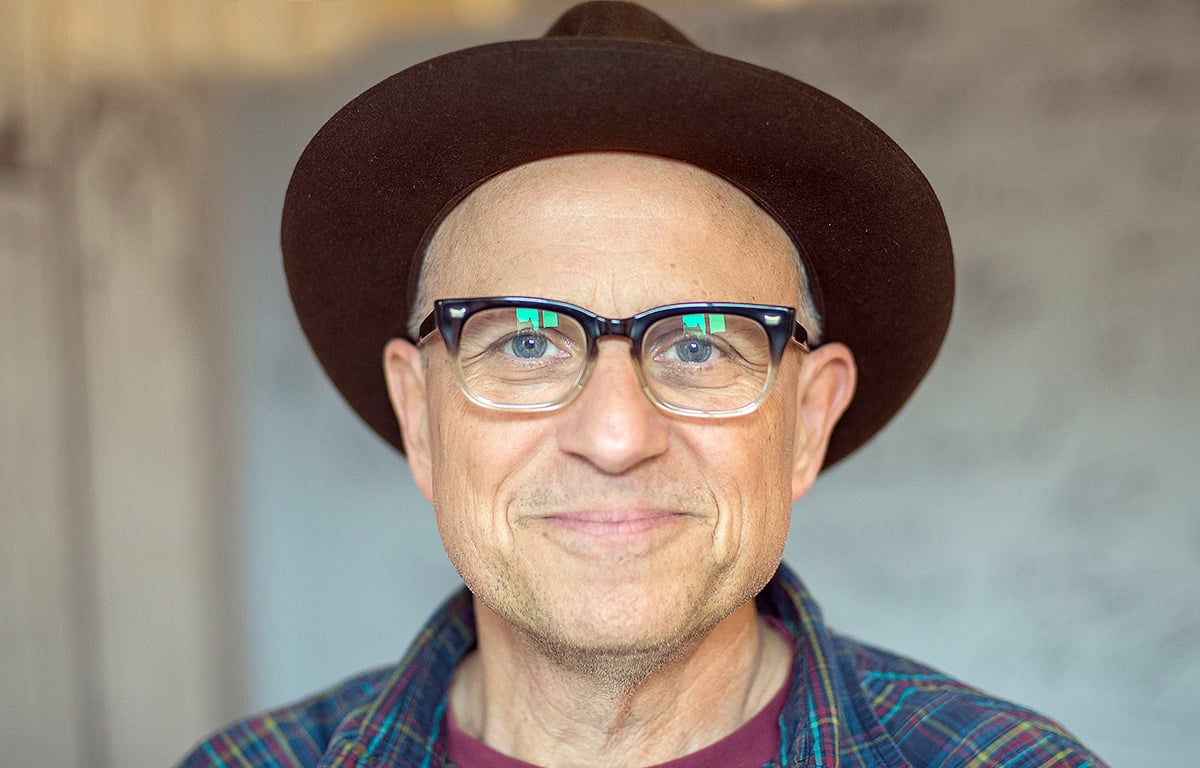 Dr. Drew Podcast #205: Bobcat Goldthwait: Podcast Movement Award Nominated Podcast

Dr. Drew and his producers, Gary Smith, Chris Laxamana and Matt Fondiler have been nominated for the 2017 Podcast Movement Awards in the HEALTH AND FITNESS Catagory.  We are coming to Anaheim, August 17 at 7:30 p.m for the event!  Open to the public.
This special episode #205 of the Dr. Drew Podcast was submitted for the award by Podcast One, and is a favorite of Dr. Drew's.  At the top of the show, Dr. Drew chats with Bobcat Goldthwait about his persona throughout the 80s, and how he met his friend, comedian Barry Crimmins.  The guys then discuss why your career should be evolutionary, and why Bobcat has Jimmy Kimmel to thank for his latest iteration.  Later in the podcast, they talk about how surprised Bobcat was to find that his new documentary about Barry, 'Call Me Lucky', has impacted it's audience.  Then an emotional Bobcat Goldthwait discuss Bobcat's close friend Robin Williams, and his painful Lewy Body Dementia disease that pushed him to suicide.  Our condolences go out to Robin's family and friends, his fans.  We appreciated the candid interview with Mr. Goldthwait and hope you can hear this show. Here is the link to the original show.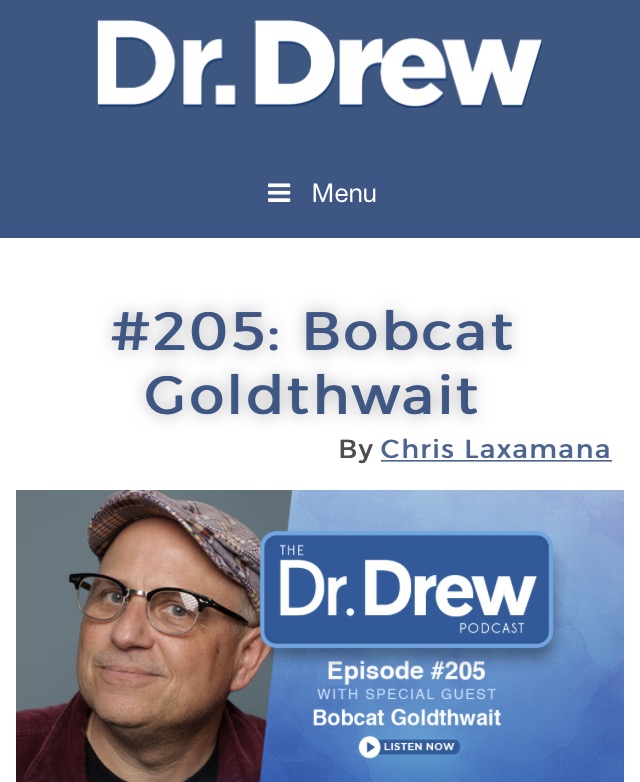 We also need to mention this podcast is a Premium Episode on Podcast One.  Get all the great podcasts Dr. Drew has to offer.  287 Dr. Drew Podcast shows all on one app right at your fingertips!  And believe it or not, we would love to have your opinion about the new APP.   This show is available to you today if you have Premium you can listen now.  When you sign up for the APP, mention DREWKROQ as your referral for the APP!  Please let us know your thoughts. Send you comments @drdrew on Twitter or Facebook, as well as to @DrDrewpodcast! Mention @podcastone in your tweets to send the message along to the APP people.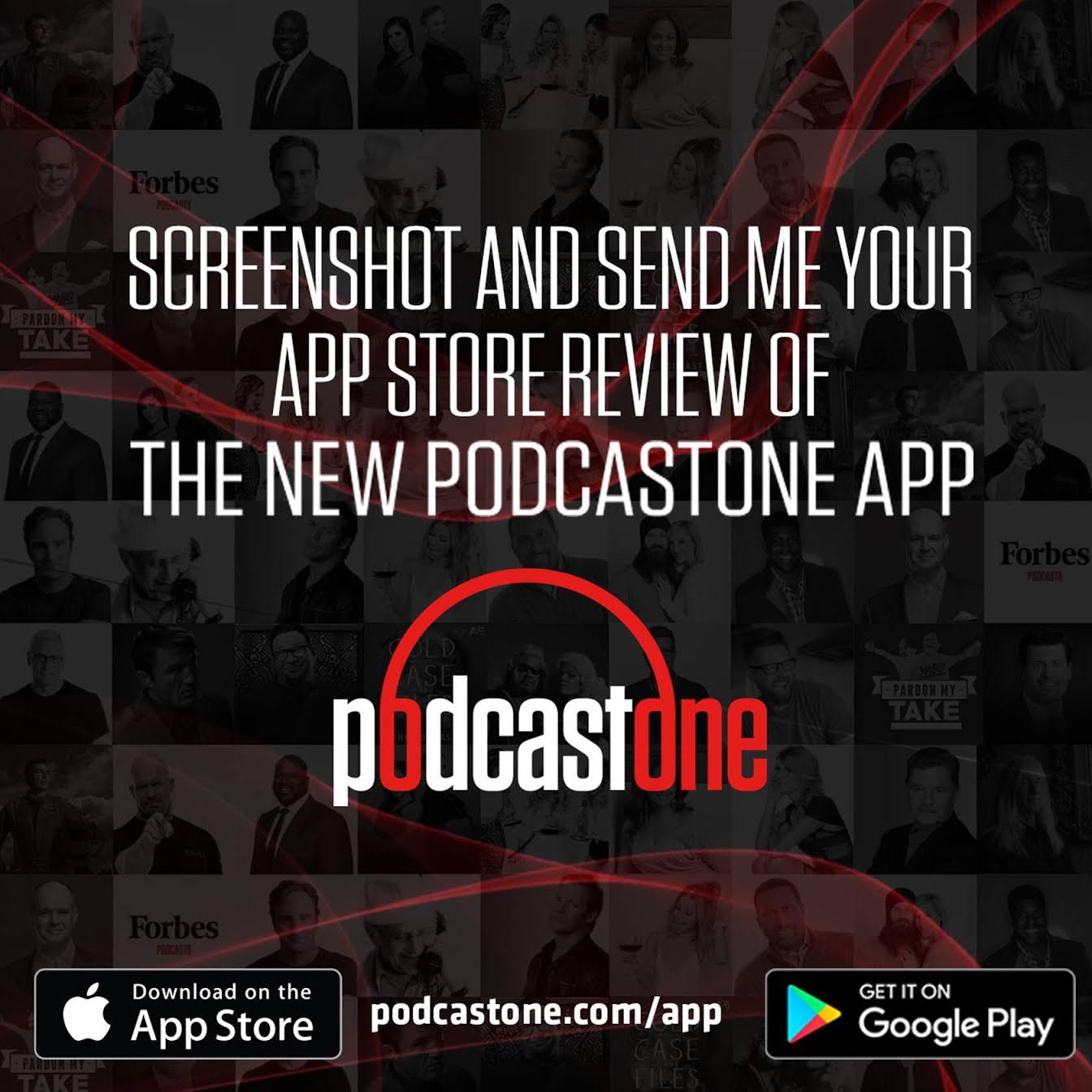 Join the Podcast One Ap and get all the PREMIUM content today from all the Carolla digital shows.  It's only $7.99 a month, or $99 a year!  The fabulously funny Adam and Drew Podcast will be included in this package.  Please Take a snapshot of the Icon below, and Tweet it, Instagram it, Facebook it, or Tumbler your thoughts.  Just download today and tell us how you like it!  Now is the time to be open about your thoughts! (If you decide it's not worth the membership, it can be cancelled at any time)
To get all the premium podcasts Dr. Drew was to offer, go to Podcastone.com/Premium and subscribe today!