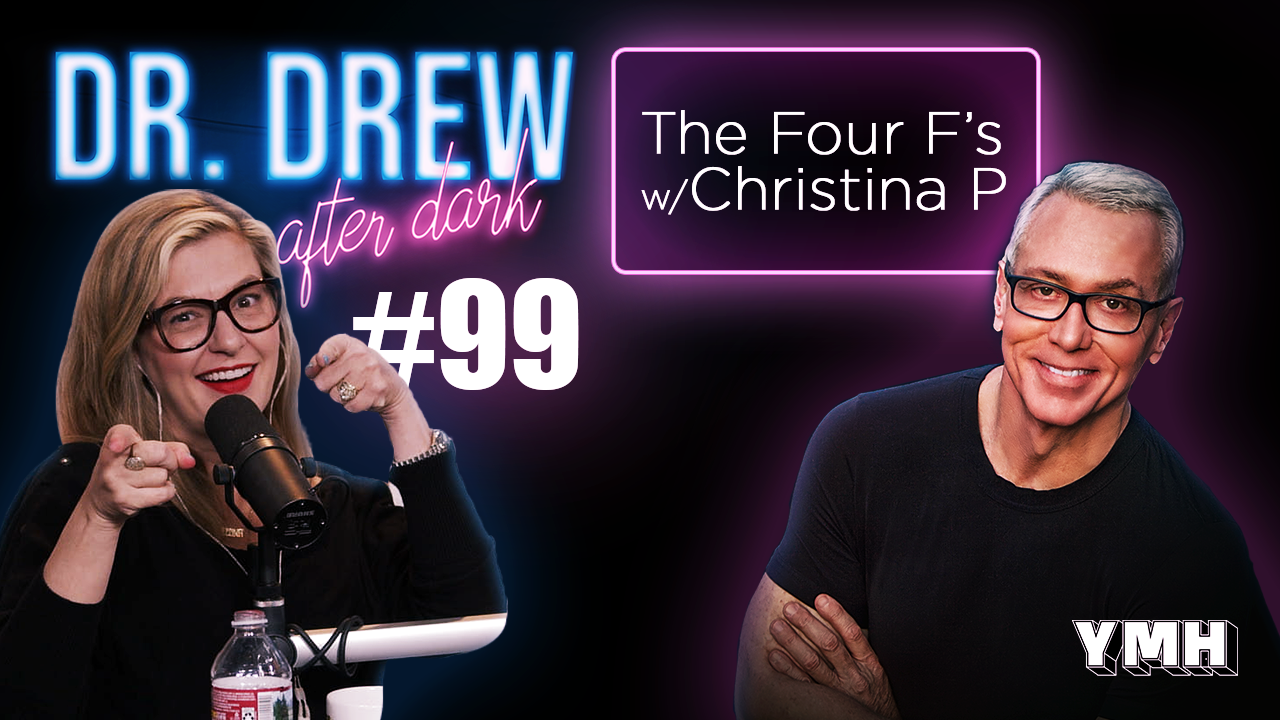 Dr. Drew After Dark | The Four F's w/ Christina P | Ep. 99
Dr. Drew and Christina P are back in the studio and Covid-free! They start off this episode of Dr. Drew After Dark by discussing their Covid recovery, the California government's missteps with handling the virus, "The Crown," and they revisit the adult diaper idea from a few week's back. They watch videos of a dude licking a boot on a subway, The King's well wishes to Dr. Drew, a guy's Charles-esque video message asking a girl out, Matthew McConaughey's New Year's video, and some of CP's TikToks. They respond to questions about Russia's vaccine, a multiorgasmic guy, large pupils, how marijuana affects people with ADHD, and more. Drew and Christina also weigh in on Armie Hammer's leaked DMs.
Join the Dr. Drew Locals Community! drdrew.com/locals
SPONSORS:
– Calm is offering a special limited time promotion of 40% off a Calm Premium subscription at https://Calm.com/Drdrew
– Go to https://liquidiv.com and use promo code DRDREW to get 25% off!
– Go to https://BetterHelp.com/AFTERDARK and get 10% off your first month with the discount code AFTERDARK
– Get your first Blue Chew order for FREE – just pay a $5 shipping fee when you visit visit https://bluechew.com and use code DREW at checkout.
– Go to https://hellofresh.com/drdrew10 and use code drdrew10 to get 10 free meals including free shipping!