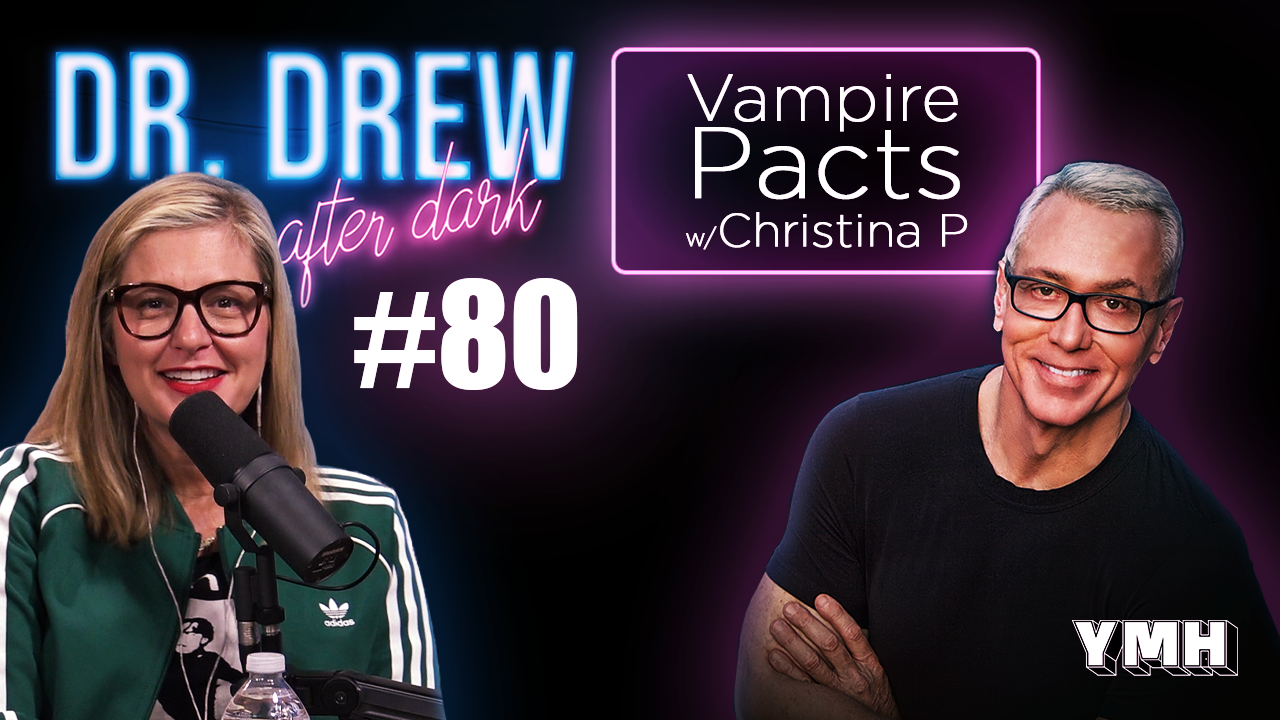 Dr. Drew After Dark | Vampire Pacts w/ Christina P | Ep. 80
SPONSORS:
– Go to http://stamps.com, click on the microphone at the TOP of the homepage, and type in DRDREW to claim your special offer today!
– Get 20% off your first monthly box when you sign up at https://bspk.me/3dZgEv3
– Hurry to http://upstart.com/drdrew to find out HOW LOW your Upstart rate can be!
This week on Dr. Drew After Dark, Christina P and Dr. Drew give a quick update on Coronavirus, we find out if Dr. Drew is good at water skis, we discuss the mass exodus out of California, and get into more of Christina's goth past. Did you know she had a vampire pact? Christina also reveals that her love life drastically improved when she stopped dressing in all black and crazy makeup… pretty wild! We then get into some emails and voicemails about wanting to please your girlfriend, premature white, butt stuff, and much much more! Also, we have TikToks, Bulgarian tourism, and more!