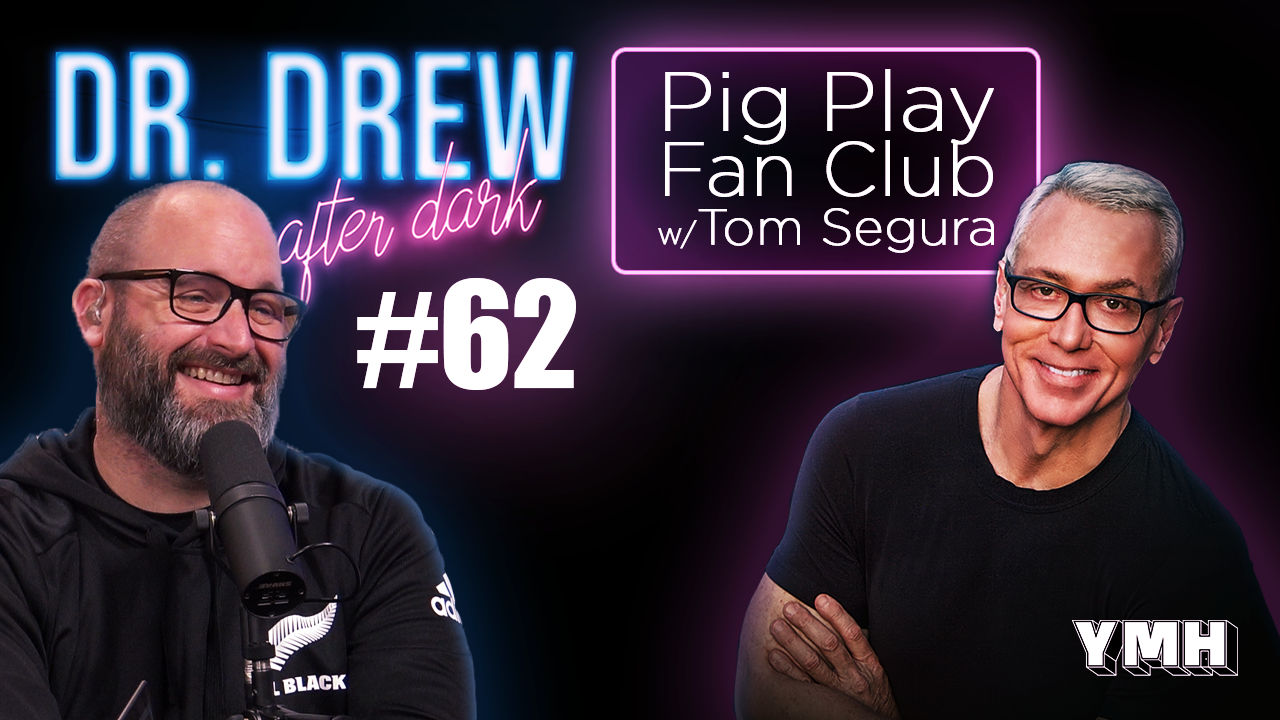 Dr. Drew After Dark | Pig Play w/ Tom Segura | Ep. 62
Tom Segura joins Dr. Drew for this episode of Dr. Drew After Dark! The two of them talk weight lifting, increasing depression and getting in trouble. They then take questions from callers about browns, realigned testes, violent tendencies, and pup play. The Main Mommy then shares some cool videos with Dr. Drew. They watch Norman the Pig and the "Burning Dirty" neighbor confrontation. What YMH video would YOU like to hear Drew analyze next? Let us know in the comment section below!
SPONSORS:
– Head to http://ashford.edu/drdrew for no fee to apply today!