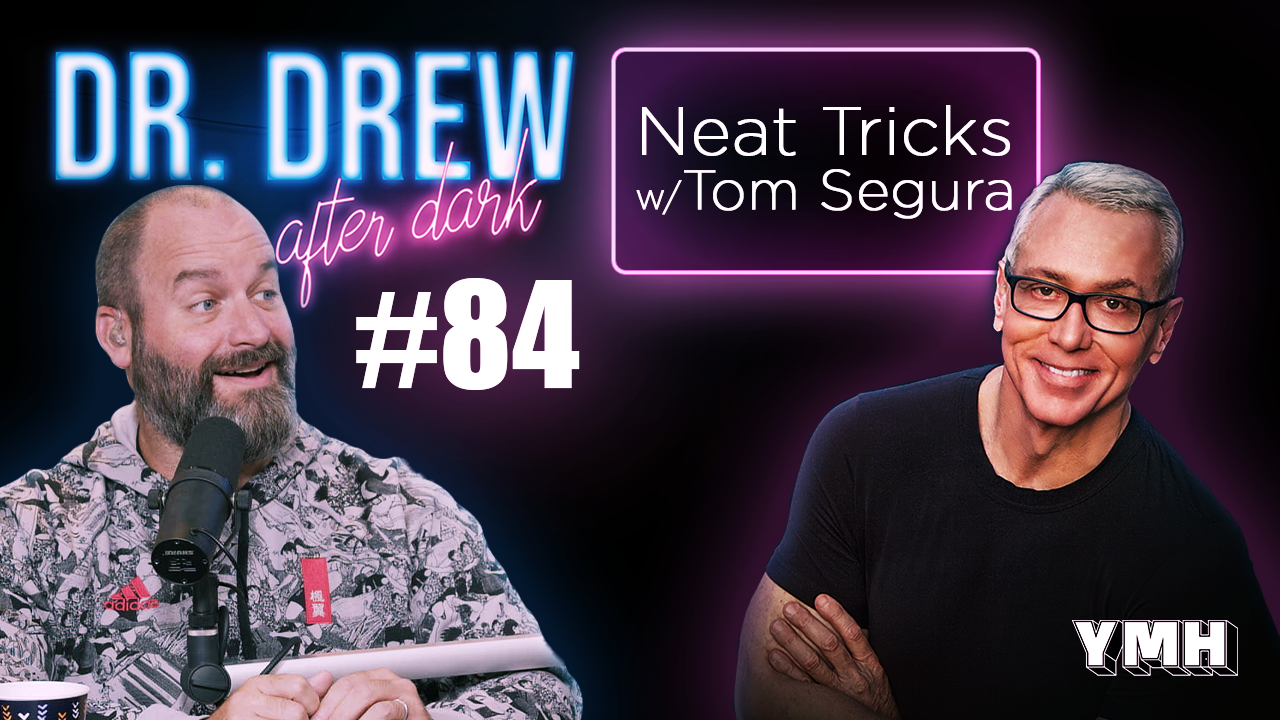 Dr. Drew After Dark | Neat Tricks w/ Tom Segura | Ep. 84
SPONSORS:
-Go to https://bspk.me/3dZgEv3 to get 20% off your first monthly box when you sign up!
-Go to http://theragun.com/DRDREW RIGHT NOW and get your Gen 4 Theragun TODAY!
Tom Segura joins Dr. Drew for this episode of Dr. Drew After Dark. They discuss YMH Live 2, the risks of Tom performing a chiropractic adjustment on Nadav, Ash Armand, the Gigolos star that was arrested for murder, and the homeless problem in California. They watch a ball slapping tutorial, a guy singing about his large member, an antimasker freak-out in a pharmacy, a Gmail cool guy, and a kickboxing horrible or hilarious. They respond to viewer voicemails and emails about surviving on one's own breast milk, mouth watering browns, hemorrhoid pain relief, and increased alcohol consumption due to the quarantine.