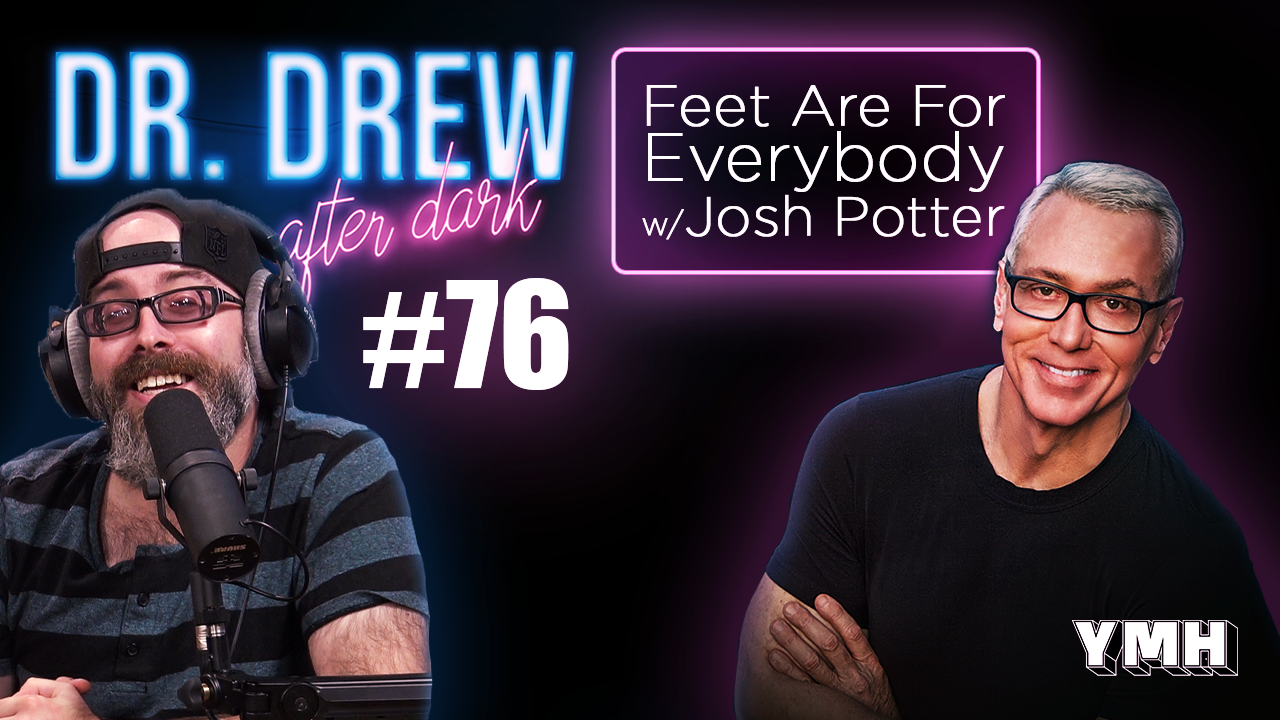 Dr. Drew After Dark | Feet Are For Everybody w/ josh Potter | Ep. 76
Josh Potter joins Dr. Drew for this episode of Dr. Drew After Dark. Josh discusses his shoulder hair Cameos, dealing with Coronavirus, and getting his house cleaned. They watch videos of a cool guy vaping white, a guy eating nails, a girl who's into murder play, and a mousepad cool guy. They answer listener questions about swollen testicles, being unable to white without an emotional connection, silicone menstrual cups, yellow that smells like popcorn, and more.
SPONSORS:
– Get 20% off your first monthly box when you sign up at
http://bspk.me/3dZgEv3 and enter the code DRDREW at checkout.
– Go to http://embark.com now and use promo code drew to get $50 off your Dog Breed and Health kit.