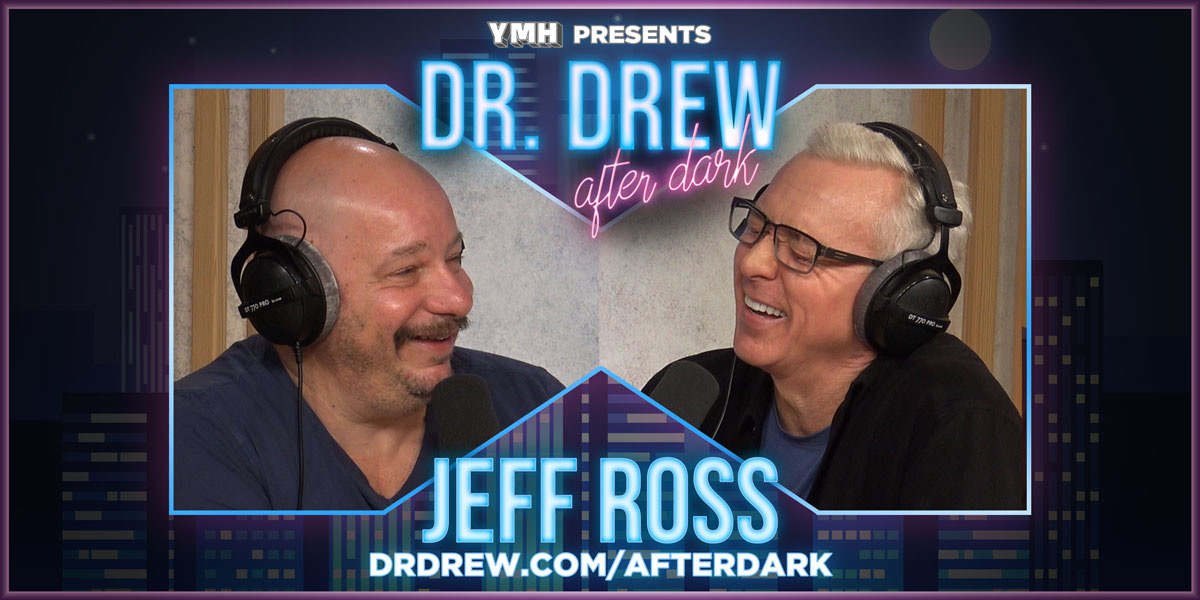 Jeff Ross – Ep. 15
Jeff Ross is in studio for today's Dr. Drew After Dark to bump mics with Dr. Drew! Jeff has such a storied history in comedy and Dr. Drew peels away at all of it to see where this affinity stems from. They discuss all the old mentors Jeff has had throughout his career, his time with the Friar's Club and the way roasting can cleanse the soul. Plus, Dr. Drew has gone down the wormhole of Pony Play and decides to show it to Jeff. The two then get into your email and voice mail questions including inquiries about nipples, prostates and orgasms!
SPONSORS:
-DAILY HARVEST:
Go to http://daily-harvest.comand enter promo code DRDREW to get three items FREE off your first box!
-ROMAN:
For a free online visit, go to http://getroman.com/drdrew.