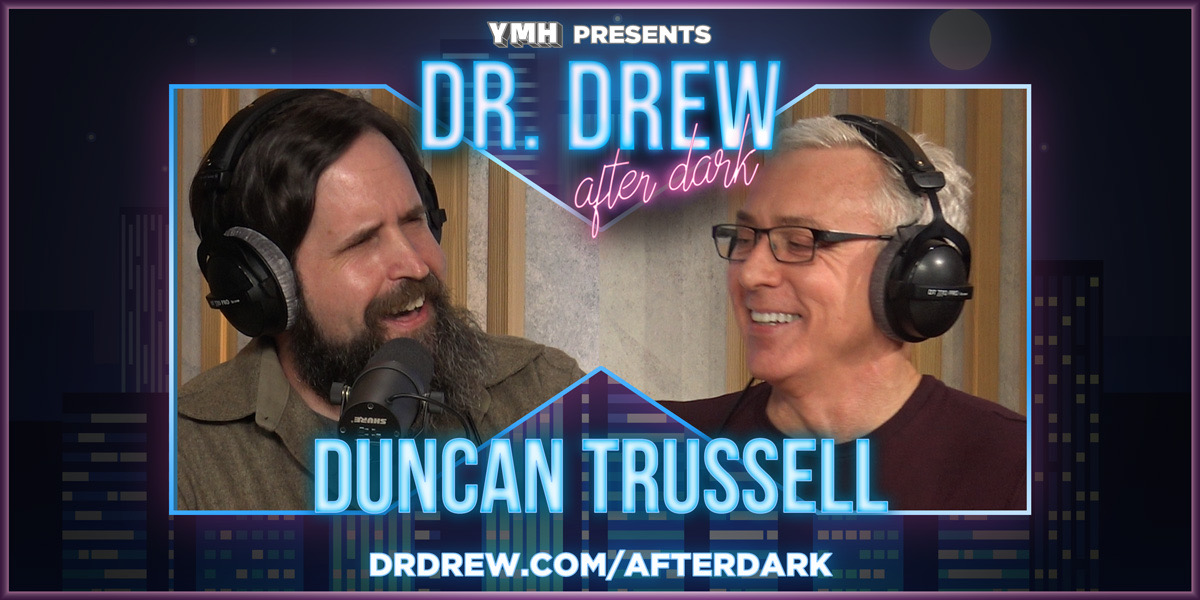 Ep. 10 w/ Duncan Trussell
Duncan Trussell is one of the most unique and hilarious comedians in existence, and today he joins Dr. Drew for a very special episode of Dr. Drew After Dark! Can Dr. Drew get to the bottom of this enigmatic man? Duncan shares some insight into his experience with hallucinogens, religion, and general sillyness. We also discuss freezing sperm, dealing with PTSD, PLUS emails and voice mails from the Mommyverse asking about dry eyes, hearing loss after bedroom activities, and… fistulas. Also, Dr. Drew gets to know "The Try It Out" Guy of YMH-fame! Not only that, but Duncan has a cool guy hiding up his sleeve as well! What a treat!
Our Sponsors:
Get 25% off a Calm Premium subscription at http://calm.com/drdrew for the calm you need.
Also for Roman personalized care for men, here's your free online visit at http://getroman.com/drdrew.