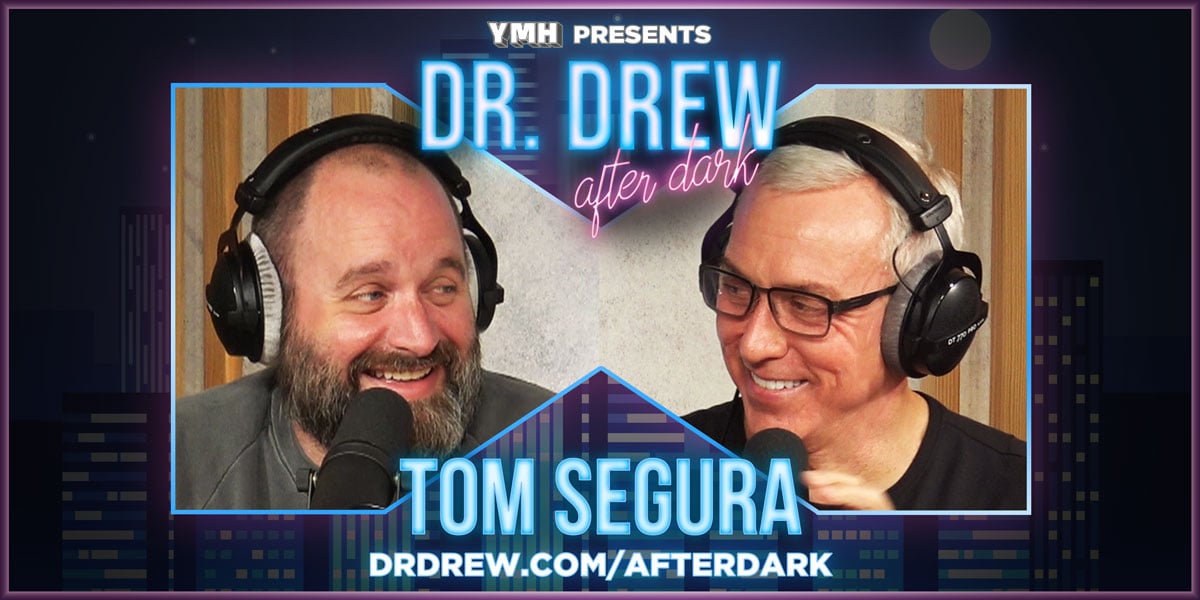 Dr. Drew After Dark w/ Tom Segura | Ep. 38
Tom Segura, The Main Mommy, The Drip God, The creator of YMH Studios, is here with Dr. Drew on the After Dark set. We find out how Sober October is going for Tom, as he is in the throws of it, and discuss the fatty liver of one Bert Kreischer. Tom has brought some YMH videos to get Dr. Drew's assessment:  what happens when you eat a rat? What will Dr. Drew think of "Cool Guy" hypnosis? Plus the two get into all of your voice messages and emails about things like "Morning Whites vs Evening Whites" and urethra problems.
SPONSORS:
– Claim this exclusive offer only available today at http://proactiv.com/drew!
– Go to http://candidco.com/DRDREW and use code DRDREW to get $75 off.
– Visit http://embarkvet.com and use promo code DREW to save 15% off your Dog DNA Test Kit.