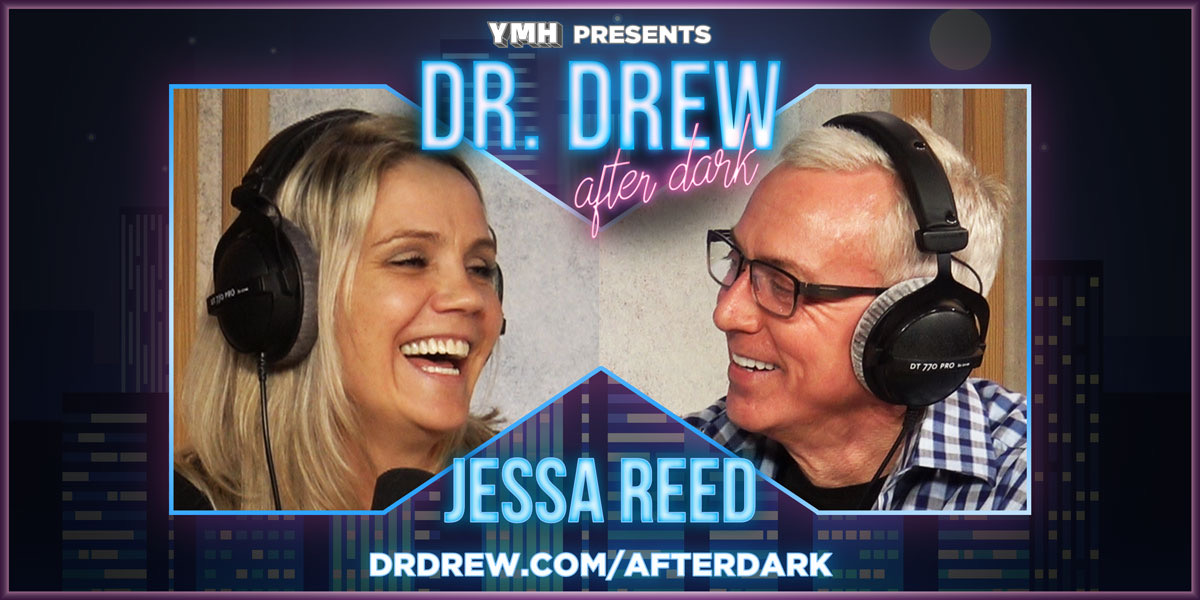 Dr. Drew After Dark w/ Jessa Reed – Ep. 28
Jessa Reed is a stand-up comic who also hosts the popular podcast, "Mormon and the Meth Head." You may also recognize her from her viral, "This Is Not Happening" story.  Today she joins Dr. Drew, and what a time we had! Jessa goes into her history with addiction, trauma, relationships and more! Get ready for some fun alien stories that Jessa swore she wasn't going to tell! We watch some entertaining clips of an angry vape dad and an Irish bar patron. PLUS, we answer some of your questions about addiction! A truly fascinating conversation between a former habitual drug user and an addiction specialist!
Sponsors:
– Go to http://stamps.com, click on the microphone at the top of the homepage, and type in DRDREW to claim your special offer today!
– Go to http://proactiv.com/drew to claim your special Back to School offer!
– Try Hims for a month today for just $5 by visiting http://forhims.com/drdrew.