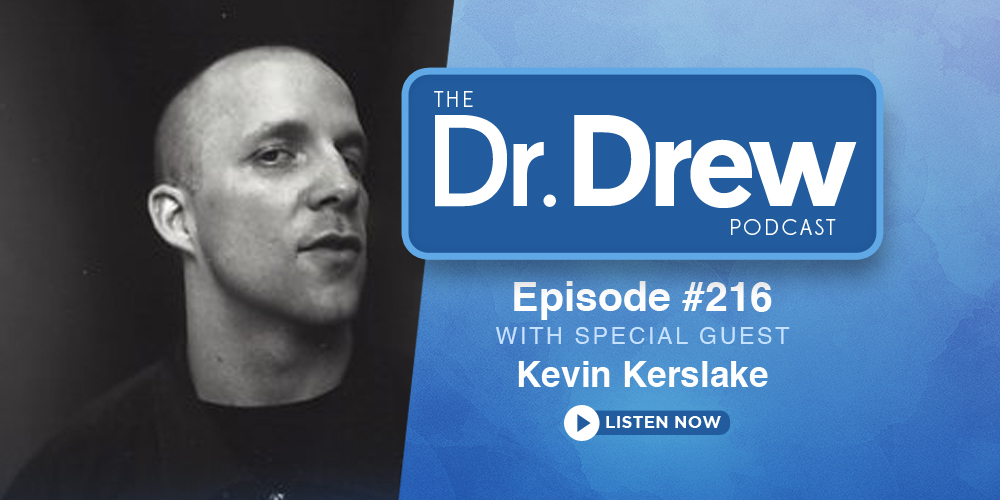 #216: Kevin Kerslake

Podcast: Play in new window | Download
Kevin Kerslake joins Drew to talk about his documentary As I AM: The Life and Times of DJ AM AM documentary. Drew opens the show talking about DJ AM's contributions to helping youth fight drug and alcohol addiction with friend and drummer Travis Barker. Then they talk abut DJ AM finding fame after his recovery, and how much worse it would have been had he been using when he got famous. After that they talk about the traumatic plane crash that both DJ AM and Travis Barker survived, and the aftermath which helped lead AM back to drugs and eventually overdose. This leads to a more in-depth discussion on AM's previous drug use and how he first became an addict. Before they wrap, Kevin talks about the making of his documentary.
Producers: Chris Laxamana and Gary Smith
All conversation and information exchanged during participation in the Dr. Drew Podcast is intended for educational and entertainment purposes only. Do not confuse this with treatment or medical advice or direction. Nothing on these podcasts supplement or supersede the relationship and direction of your medical caretakers. Although Dr. Drew is a licensed physician with specialty board certifications by the American Board of Internal Medicine and the American Board of Addiction Medicine, he is not functioning as a physician in this environment. The same applies to any professionals who may appear on the podcast or drdrew.com.