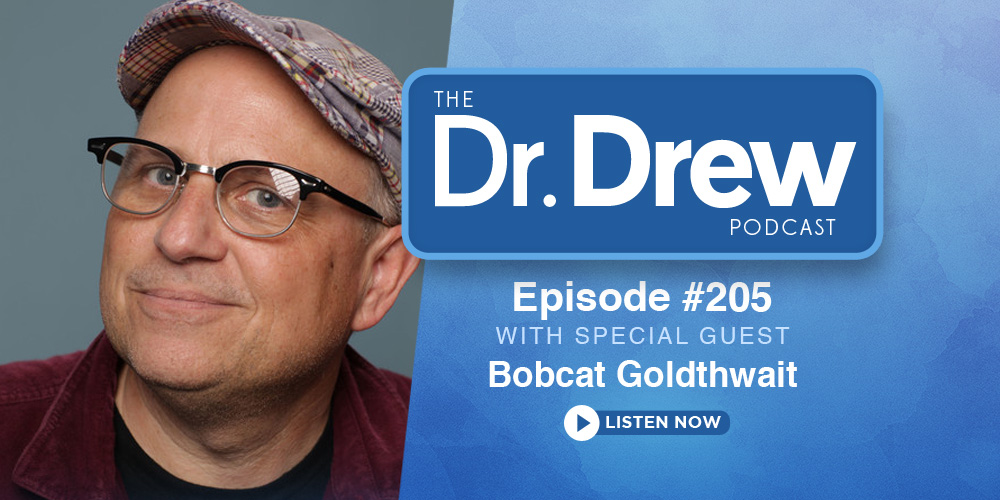 #205: Bobcat Goldthwait

Podcast: Play in new window | Download
At the top of the show, Dr. Drew chats with Bobcat Goldthwait about his persona throughout the 80s, and how he met his friend, comedian Barry Crimmins. The guys then discuss why your career should be evolutionary, and why Bobcat has Jimmy Kimmel to thank for his latest iteration. Later, the guys talk about how surprised Bobcat was to find that his new documentary about Barry, 'Call Me Lucky', has impacted its audience. In the last part of the show, Bobcat speaks openly about his relationship with Robin Williams, and how he is just now finally recovering from a very difficult year.
Follow the show on Twitter @DrDrewPodcast
And for the music on today's podcast, go to https://drdrew.com/music
---
Producers: Matt Fondiler, Chris Laxamana and Gary Smith
All conversation and information exchanged during participation in the Dr. Drew Podcast is intended for educational and entertainment purposes only. Do not confuse this with treatment or medical advice or direction. Nothing on these podcasts supplement or supersede the relationship and direction of your medical caretakers. Although Dr. Drew is a licensed physician with specialty board certifications by the American Board of Internal Medicine and the American Board of Addiction Medicine, he is not functioning as a physician in this environment. The same applies to any professionals who may appear on the podcast or drdrew.com.