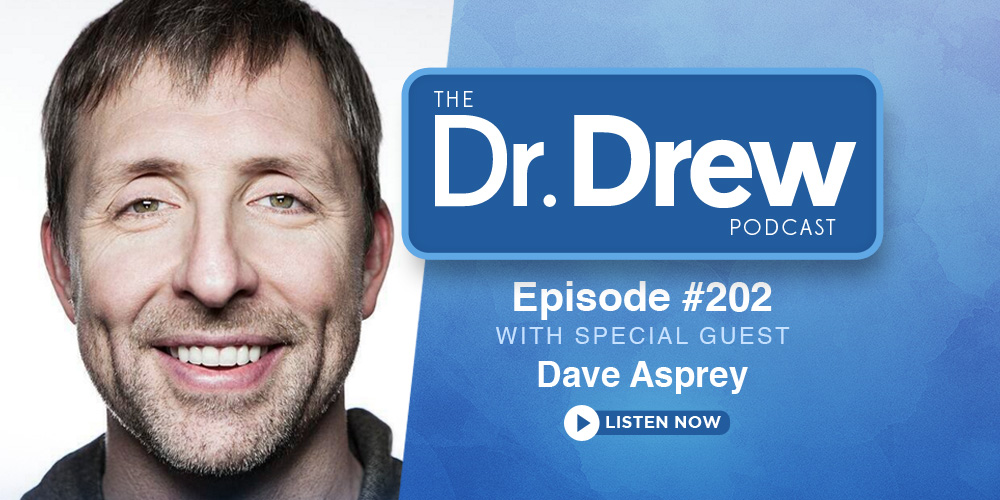 #202: Dave Asprey

Podcast: Play in new window | Download
Dave Asprey, founder of Bulletproof Coffee, joins Drew for this weeks episode of The Dr. Drew Podcast. They talk about the differences between MCT oil, coconut oil, and Brain Octane oil. Then Dave talks about growing up overweight, as well as what led him to a more healthy lifestyle. After that, Dave talks about the places he's traveled in search of new and foreign nutritional products. Before they wrap, Drew and Dave talk about the importance of vitamins, and which ones you should definitely be taking.
Follow the show on Twitter @DrDrewPodcast
And for the music on today's podcast, go to https://drdrew.com/music
Our sponsor this week the ApexM from In Control Medical.  The ApexM is a proven solution to female incontinence.  No pads, no pills no surgery.  Visit incontrolmedical.com for more information.
---
Producers: Chris Laxamana and Gary Smith
All conversation and information exchanged during participation in the Dr. Drew Podcast is intended for educational and entertainment purposes only. Do not confuse this with treatment or medical advice or direction. Nothing on these podcasts supplement or supersede the relationship and direction of your medical caretakers. Although Dr. Drew is a licensed physician with specialty board certifications by the American Board of Internal Medicine and the American Board of Addiction Medicine, he is not functioning as a physician in this environment. The same applies to any professionals who may appear on the podcast or drdrew.com.