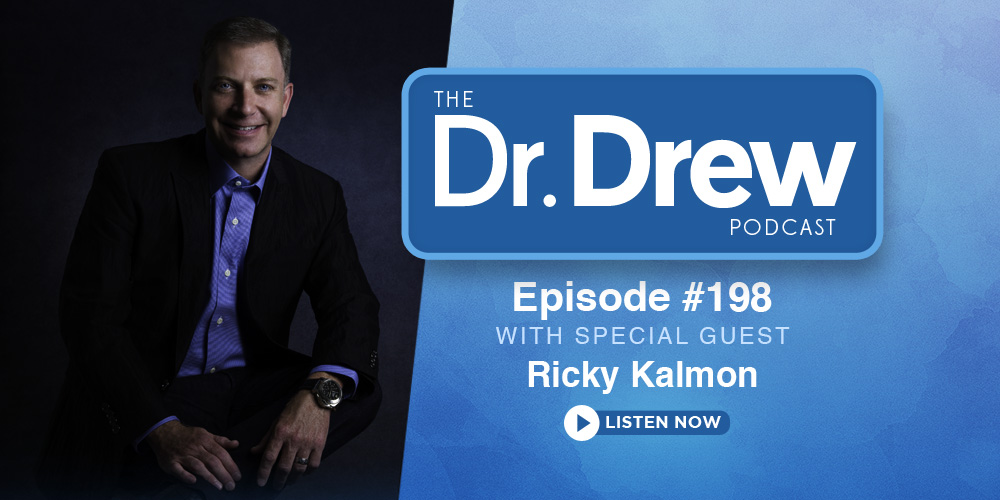 #198: Ricky Kalmon

Podcast: Play in new window | Download
Hypnotist, Motivational Speaker, and author Ricky Kalmon joins Dr. Drew this week for a discussion about the subconscious. The pair explore hypnosis as well and discuss practical uses of hypnosis for improving ones life. Drew gets in depth having Ricky explain the different ways hypnosis can be applied for a variety of outcomes.
Follow the show on Twitter @DrDrewPodcast
Please welcome our newest sponsor – the ApexM from In Control Medical.  The ApexM is a proven solution to female incontinence.  No pads, no pills no surgery.  Visit incontrolmedical.com for more information.
And for the music on today's podcast, go to https://drdrew.com/music
---
Producers: Chris Laxamana and Gary Smith
All conversation and information exchanged during participation in the Dr. Drew Podcast is intended for educational and entertainment purposes only. Do not confuse this with treatment or medical advice or direction. Nothing on these podcasts supplement or supersede the relationship and direction of your medical caretakers. Although Dr. Drew is a licensed physician with specialty board certifications by the American Board of Internal Medicine and the American Board of Addiction Medicine, he is not functioning as a physician in this environment. The same applies to any professionals who may appear on the podcast or drdrew.com.