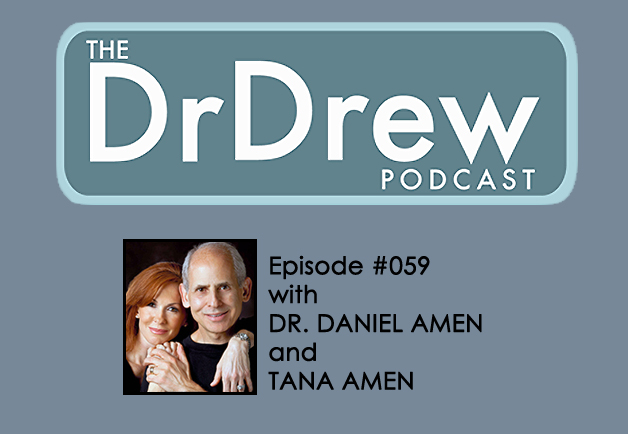 #059: Dr. Daniel Amen and Tana Amen

Podcast: Play in new window | Download
Dr. Daniel Amen joins Dr. Drew for an examination of the current state of mental health and psychoanalysis. They also explore the progression of brain scan therapy and what new technologies Dr. Amen is using in his practice. Later, Dr. Amen's wife Tana joins the show to discuss some of her past medical experiences and how that led her to write her current book.
The Omni Diet: The Revolutionary 70% PLANT + 30% PROTEIN Program to Lose Weight, Reverse Disease, Fight Inflammation, and Change Your Life Forever

Unleash the Power of the Female Brain: Supercharging Yours for Better Health, Energy, Mood, Focus, and Sex
And go to https://drdrew.com/music for the music on today's episode.
---
Producers: Chris Laxamana and Gary Smith