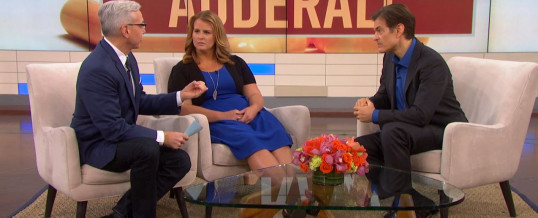 On December 7, 2016, Dr. Oz and addiction specialist Dr. Drew hone in on the question we are all wondering: Have we raised a generation of Adderall addicts?
For show times in your area, visit DoctorOz.com
Millions of Americans with ADHD have been taking Adderall for years and now are facing concerning consequences. Dr. Oz and Dr. Drew sat ...
Continue Reading →