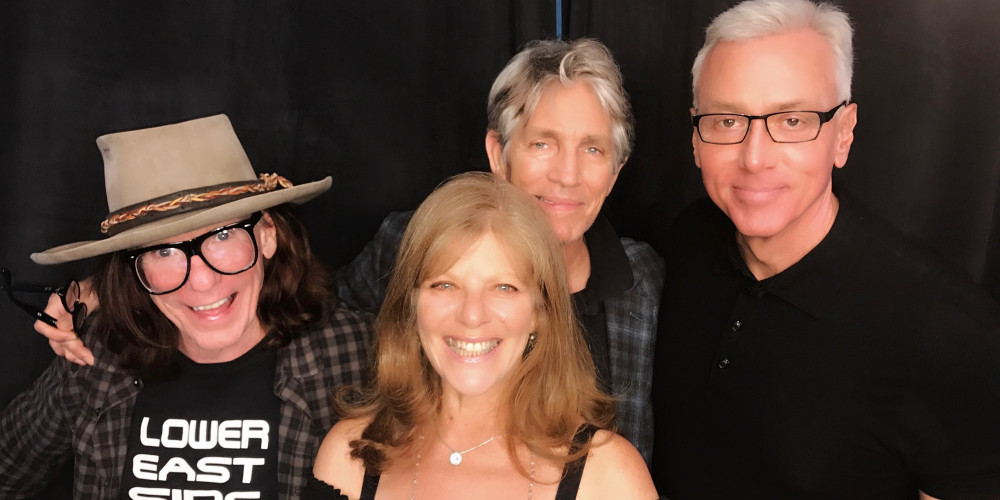 It's our 100th This Life episode with Bob and Drew, and a really special appearance the infamous actor and Celebrity Rehab Alumni, Eric Roberts! Today, Eric is accompanied by his better half, actress Eliza Roberts and his talented stepson Keaton Simons who wrote today's outro music UNSTOPPABLE previously performed on Celebrity Rehab in 2011. #YOULIVE
We want to thanks them and Eric for making the long trip in from St. Petersburg for this special event. Bob and Dr. Drew are so grateful for the support of the fans, and the fact that we've made 100 episodes! You can find these podcasts live in video form on Youtube/drdrew and on Facebook.com/drdrew. And our thanks go out to all the previous Celebrity Rehab guests on the podcast as well. We count do it without you!
Previously on This Life: Shelly Sprague, Andy Dick, Mary Carey, Amber Smith, Jennie Ketchum, Mackenzie Phillips, Janice Dickinson, Tawny Kitaen, Steven Adler, Kendra Jade Rossi, Tom Sizemore, Jason Wahler, and many non-celebrity rehabbers who made this podcast go this long! We hope to bring more guests who want to share This Life #YOULIVE stories for all of us to remember.
Here are the links to the websites we mentioned on the show. Be sure to check them out!

Outro by Keton Simons
Unstoppable