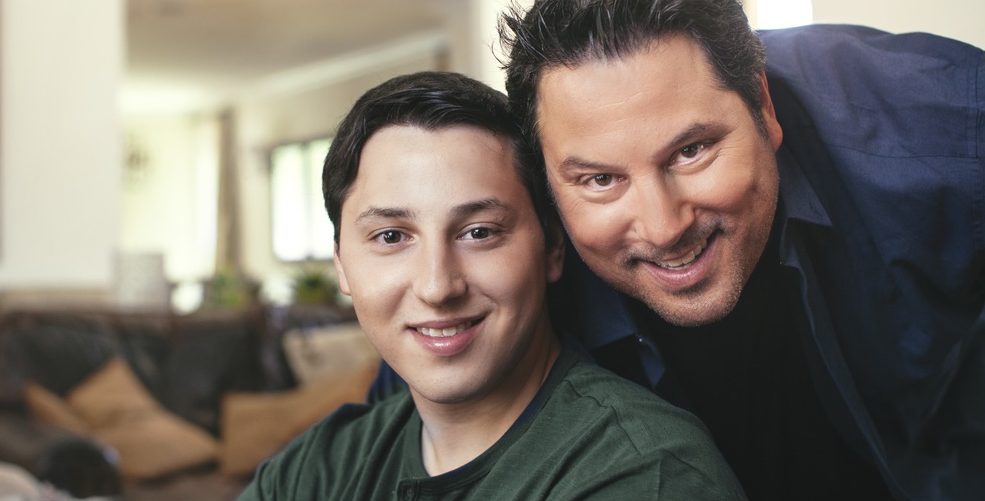 Epilepsy With Greg Grunberg

Actor Greg Grunberg (Heroes, Star Wars, Star Trek) joins us to talk about his family's experience with epilepsy. Diagnosed with the condition at age seven, Greg's eldest son, Jake, has lived with epilepsy for the last thirteen years. Greg discusses various challenges that Jake and other epilepsy patients must contend with on a daily basis as well as the stigma that is still attached. He is a dedicated spokesperson who passionately represents the epilepsy community through his work with talkaboutit.org courtesy of The Epilepsy Foundation of America.
Dr. Drew then speaks his mind with Dr. Bruce about cyber bullying. He discusses his role as a talk show host on a Teen Mom Reunion episode where Farrah Abraham was physically attacked by co-cast member Amber Portwood. This was a result of some trolling activity on Instagram intimated by Farrah's boyfriend Simon.
Nightmare Escape (Dream Jumper, Book 1)
Ben has a problem. When he sleeps he dreams, and when he dreams, they're all nightmares! But he can also jump into other people's dreams. So when his friends start falling victim to an evil dream-monster that prevents them from waking, Ben knows he has to help them. Easier said than done when dreams can
Buy Now
If you want more information about Greg Grunberg and Epilepsy. Go to Talkaboutit.org and find him on Twitter.